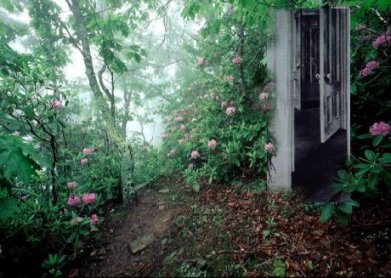 General World News and Developments


Astrological Considerations and Analyses


Special Articles, Long Term Dynamics and Overviews


Banking, Finance and Endgame Theatrics


Society, Living and The Economy


Biological Dynamics and Related Matters


Failure to Launch, Systemic Irony, Path Experiences


Social Control and Theatrical Fabrications


The Internet, Surveillance and Society


Changing Dynamics: Earth and Lower Atmosphere


Changing Dynamics: Space and Upper Atmosphere


Real Time Display Of Disasters and Other Events


Environmental Change and Social Control Dynamics


Technological Adventurism, Explorations


Anomalies and Endgame Dynamics


Sociological and Political Control Dynamics


Thought-Provoking Videos, and Entertainment


Water and Food Supply Dynamics


Video Series and Documentaries


Entertainment, Amusements and much more
More Comments:
"Mobile Applications: I have an Android, and I switched to the Opera Mini android browser, and the Journal is easy to read, as Opera optimizes text within each window for best readability on mobile screen. Opera is said to be a private browsing alternative to Google products. So far it works great. I found that by installing 'duck duck go' search engine into whatever mobile browser I'm using, the online journal works perfectly, and all the text is resized for optimal mobile device viewing and scrolling. Also glad to have found a solution that works, and to use more non-tracked, non-Google applications." 1/25/18
"This website is wonderfully overwhelming in the amount of information it provides--like standing in front of 18 different television screens with 18 different awesome shows on at once. I've decided to start working my way through the Matrix 5 material while glancing at the other "screens" for now, because that information is where I have been focusing for a bit, and then start integrating some kind of approach to taking in the rest of the info. Overall, I am beyond satisfied with the site--the astrological considerations are an extra nice touch! I plan to be watching these screens for a long time... thank you again for making this available." 2/14/18
"You sure do a great job - your research - the site's perpetual improvement - the pics and videos. I enjoy it very much, I like the diversity of subjects from financial to humor (almost the same sometimes), from space to underground-sea, etc. Thank you for your creativity and your funny notes and comments!"
"I have logged in and had a look around, the content is impressive ... treasure hidden in all corners."
"Thanks again for all your hard work and of course your comments, which often make me giggle (which is very much needed these days) I go onto the journal website a few times a day/night and look forward to it greatly. Its very miserable here in the UK, not just weather wise but 'people wise' - I shall be so glad when I'm out of here."
"Just want to let u know that it isn't said enough, nor do you seek it, BUT; nice job on the web site. Its really great how fast you can target a topic! The expansions are great. Its one stop shopping on issues and trends! So thanks, for the work u put in on this."

"Thanks for providing and allowing access to exciting and truly educational information."
"I've wanted to sign up for the online LEIRG for while, so I was quick to take advantage of this current "open enrollment" period. I'm very familiar with your work, as I picked up the Matrix series years ago. The caliber of your research is impressive and I've always found your analyses timely, educational (but sometimes shocking), inspirational and fascinating ..."
"It's incredible, Val. I was amazed at the quantity of information on the site and I love how it's very well organized. I just finished reading about half of the advanced Matrix 5 material near the bottom of the website, and now I'm just about to begin simultaneously reading the Matrix 5 Volume 4 & 5 editions. I greatly look forward to continuing to learn from the massive amount of information on the site."
"Thank you for all you do! I really appreciate the effort you put into the site and the content available."
"Wow! Thank you so much Val. I know you must put alot of time and energy into the journal and I really appreciate this. It is my first item of the day to see what's going on around the planet. Although, some days I am disappointed I "wake up" in the physical at all however, your sense of humor does help lighten the load along with witty insight."
"I have been following your work/LEIRG since the 90's and appreciate all your hard work and commitment in sharing information and helping me to grasp the wider picture of my/our time here."
" What else can I say, Leading Edge is a masterpiece of work that helps me navigate in a very ' interesting world'. My eyes are rolling so much that I must be extra vigilant while I'm driving."
"So much happening so fast it makes you go out of your mind. Your site is really helpful on condensing current observations with little searching needed. So thanks for your efforts in all you do it is appreciated!"
"I have just subscribed to your on-line journal and I must say, it is mighty impressive, comprehensive and VAST, so much information, you're right.... it is the best on the web. Thank you so much for all your effort, this must be a 'full-time' project for you, I will spend many hours here...... well worth the money. I especially like your 'side/notes/comments ;-)"
"Thank you for your continuing work in bringing the best to your readership. You do a fantastic and very useful job."
"Your work is invaluable to me and it helps me keep track of unfolding events in Endgame. On a side note, the website is fabulous on an iPad, really easier to read than on my laptop."
"I've really enjoyed the content on the site lately. Its always been good, but it seems even better. I've taken more of an interest in world affairs, especially since the election, and now the changing of the guard. Thanks for the time and effort you put in, the journal is definitely my favorite website. I will continue to subscribe as long as the rock still spins and we're all here. With any degree of luck, check out time isn't that far off."
"Spending time on the Journal everyday is the highlight of my day. Once again thank you very much for your dedication regarding your website. Words cannot express how much I really feel about all the time and hard work in giving your members such balanced info.."
"We especially want to tell you how much we very much appreciate all your hard work for the site, and its content, which is really crucial during endgame. Its amazing, the diversity of all the stuff you come up with, so THANKS! Your site is the 1st thing we look at in the morning over coffee, its fun to discuss, and watch the cool videos."
"At first sight....it is an overwhelming amount of info, I am going to stay all night just to get the basics of it... :-)"
"I just wanted to pass along my gratitude to you for the website and the books. Without doubt, it's the very best website I have ever had the privilege to use. Thank you for making this website available. Endgame? Bring it on! ... with a side of tacos."
"Wow! An overwhelming volume of superior quality material, including so many very absorbing videos and documentaries, and so much else that I have not even begun to explore. Pretty damn good for 50 cents a day!"
"Every time I visit LE Online, I feel like I am opening a present."
"Your site is assuredly singular, invaluable, and illimitable within its superiority to others which attempt a similar panoramic multi-system surveillance perspective."
"Val, thanks for all your hard work and for all of your insights into this plot. It has been an interesting journey here and you have been a great part of that."
"Val, you alone put to shame the multimillion dollar budget corporate news. Your work shows what a very advanced incarnation can do when really spirit-oriented: illustrious achievements. Your site continues to provide consistent and reliable information and, very importantly, helps to keep the focus in these difficult times."
"I really have been enjoying your web site. Things seem to be getting more hectic every day. I'm glad that I have had time to read, think and understand what is going on. Who said being unemployed is a bad thing? Much of the information on your site has made a great observer out of me and has made it much more fun to agitate. Luckily I have always had a good sense of humor, because people are so damn funny. Keep up the great work."
"Your website is one really awesome creation. This is mind-boggling stuff"
"Great site!! Thank you for all you do, it is a real service to me and is what's needed in these volatile times."
"I have never seen a site with this much information from all over the world. I think you've done a top notch job Val, really. Although it was my first time I saw info on topics I never found before and as I get used to browsing around it'll be my morning coffee site of choice. And I will talk to a couple people about what you offer after I can get the bigger picture and send them your way. Really great work."
"Thank you for your hard work, consistency and patience to keep us informed."
"I just wanted to express my appreciation for the effort you put into this service; it definitely cuts down on the amount of time I spend to get my news and I have to confess that I am better informed than I was previous to reading the online journal. The best part, of course, are your comments! It's nice to have your advanced perspective."

"I have started browsing the online journal and just wanted to thank you for all the work you've put into the site and also especially for making the Matrix V materials available, which have greatly assisted me in my perspective and experience in this incarnation. I had been reluctant to subscribe before because of the cost, but now I see that it is more than worth it for the amount of information provided. I would also like to take you up on your offer for the free astrological report, which is not a subject I have studied in much depth, but I look forward to delving into it deeper and seeing what insights it may provide for me. Thanks again and I look forward to exploring all that your site has to offer."
"Thank you for all the extraordinary and superb work! Your work in keeping up the website is very much appreciated. The site is just a goldmine of information, either directly or through its links."
The LEIRJ just keeps getting better and better, now that I've found another job until the crash it is real easy to catch up on the latest, scanning through the journal. The information is easy to find and the dates are highlighted as to remember the last visit. To me, it's worth more than it costs. You do an excellent job finding the best data related to EndGame."
"Val.. Without your Leading Edge site, i would be still grasping around for answers to the conundrum of what this world is about. Now it is clear as a bell on many levels"
"I personally feel you are still doing an outstanding job, given the milieu and stasis of concurrent 'events' and their relative myriad sourced and perspective journalistic "offal" that are at your disposal....I am in utter awe of all of your work....Logging into the Leading Edge Research Online Journal is, admittedly, one of the few things I look forward to each awakening 'day' "
"I greatly appreciate all the effort you put into Leading Edge Online. Just like the whole Matrix series it is such a standout aggregation of information, insight and enlightenment. A particularly useful aspect is how the subject matters are titled and structured. No where else across the internet do you see such balanced insight"
"The website is awesome; the epitome of diligent, and thorough research."
"Your website is my front row seat. Really appreciate all you do. Awaiting the finale!"
"I have enjoyed the your fantastic journal daily. I consider it my go to site for necessary important information about what is truly going on in the world and what and who is really behind it all, and the complete picture. End game seems to be getting stranger and more interesting by the day. I must stay upon things as they unfold. Thank you for keeping me truly informed. I appreciate it immensely.
"I'm just speechless about the huge quantity of hot topics and high quality sources you are offering and (renewing on a daily basis). The day would need to have 48 hours for me to sort out and digest all the jewels you have to offer. I didn't expect this huge library, I thought the Online Journal would be kind of like a news-summary like the 100 pages of the old printed Journals you once published (from which I bought most of it). Anyway, big surprise to me."
"I frequent many pages on the web but the Leading Edge Journal leaves my usual "go to" sites in the dust."
"It's like I've hit the accelerator button on information. It's nice to see the many different sides to what's going on at the present time. Also the astrological considerations are a great read."
You're doing a sterling job plucking "readable material out of the morass that is going on". In the last 4/5 years it's been getting increasingly difficult to find anything remotely readable, never mind truly interesting. The information gatekeepers are working overtime!"
• In addition, we present in the Leading Edge Research Journal Online a summary of existential perspectives with reference to the Endgame period and a larger contextual perspective, so that situations, news stories and events can be viewed from the most accurate and expansive perspective possible, making things understandable in ways you may have never imagined before. Try it. You'll like it. It's the best one-stop shop where you can discover your own nature, the nature of reality and keep tabs on what's happening, because its nice to know who you really are and the actual context of your existence, since Western Civilization, like 28 civilizations before it, is collapsing, and everyone will be moving on soon, well within a few decades. The Matrix 5 project goes into detail about what else happens.
• The Matrix 5 material (2000-2017) (see below on this page) goes into detail about the actual context of our existence here, and many relevent details from that project (1998-2017) are discussed on the site. Of course, when you know who you really are and what the real context of your presence here is, there is really only one way to look at things. You can become detached from specific outcomes in world events and still know precisely what is going on. Author Robert Monroe had something interesting to say about a reasonable way to view what is happening now, in one of his books: "... Get through (over) being angry at how the system on Earth works - the seeming inequities, the unfair advantages, the brutalities, the callousness, the deceit. It's a predator world by design -- and it's a superb teaching environment " - "Remember that your ultimate goal is NOT "physical survival". Thus, while it is valid that you are here to do certain things, and there are functions you must perform to do them, you don't need to be desperate about it. Accidents may happen, but you cannot lose; you have had the experience ..." - "Maintain your transient status. You are here, being 'human', at your own option in the strictest sense. --Robert Monroe, Ultimate Journey, p.89-90
• See Examples of Article Convention and Style as seen on the website.
• Obviously, all websites rely on existential factors which statistically are bound to change at any point in the future, like the status of the internet, the computer equipment which creates and maintains everything, and the continued existence here of specific individuals.
• In the US, send subscriptions in by PRIORITY MAIL to make it trackable. We will add 14 days more time to your subscription. The postal system is sometimes dicey for letter mail, and a tracking number makes the difference - it gets here in 3 or 4 days.
• Order Form (Current, PDF) For 50 cents/day you have an executive summary about what important dynamics are going on in the 18 categories to the left. Subscribe for $45/3mo or multiples thereof. See order form. If you don't have a printer, make sure all the personal info on the order form is copied to a piece of paper. It's a bargain for what you get, and you remain one of the most informed people on the planet. If you have a relevant question that is NOT answered on this page, you may send an email. Once and a while we get questions from people who refuse to read or process what it says on this page or on the order form or what is written above, so it has be said that we don't have 'leftover books to sell' and there are no variations accepted to that which is on the order form. Want to know if it's worth the resources and time? See the myriad of COMMENTS below from people who use the website.

LE Research Journal Online Log-In

ID and Password Required. [Received via email after subscription]

Q: "I have just a question: when I downloaded Google Chrome and use your site, the message comes up under the bar with your address: "not secure" . I've not seen that before for your site, and wondered if you can comment on this." A: Only websites that take personal financial information have a need to be 'secure'. This website doesn't have a need to do that. Google has arbitrarily decided for itself that 'all websites' should start with https (which websites that take credit card or personal information of that nature would use) instead of the usual http. When you log in, put the password in first (ignoring the 'warning'), then put your usename in, and click Login. It's a mild annoyance. Other browsers don't try to force the arbitrary issue.
Comments from people who have written in about the website are detailed below:
A Few Comments: Not everyone takes time to give feedback, once in a while someone does:
~~~~~~~~~~~~~~~~~~~~~~~~
"It's good to get back on the LERJO. I spend hours online everyday trying to learn as much as I can, while I can. There are lots of good websites with good information, but usually with a lot of rubbish mixed in with it, so it's easy to get distracted. The LERJO cuts through all the crap and just gives you the best stuff, much more than I could ever find by myself. It's quite overwhelming at first, there's so much stuff on here, you couldn't possibly read all of it. Also, you get access to the invaluable Matrix materials, which you won't find anywhere else. Don't worry about the cost, this is the best site of its kind there is, and if it helps you to access the highest quality information and clarify and enhance your perception of reality, it's well worth it." 09/03/23
"The information in the leading edge international research journal is invaluable. Your hard work , executive summary of reality allows me to plan, stay ahead and make sense of what's happening in our reality. It truly is highly unique. Thank you very much for your work and daily creative efforts." 06/22/23
"Thank you so much for all your hard work . This information and the website is on another level. It sets you free .There is nothing else like it out there" 05/08/23
"Thanks for all you do! Incredible insight into so many topics of life." 02/10/23
"Great service bringing this information to those who are following the state of the world!" 02/07/23
"Thanks for amazing things on trufax.org that get me through another day! Specifically, Eric Berg, DC, who has some great videos which I watched last night and tonight. My daughter has kidney disease and these were more than reminders to me, they offered new information to me, like the benfortiamine. Very motivating to me to get back on track! I'm more open to suggestions, I would say, and not immediately dismissive of things like I was before. Some kind of growth there!! So thanks for all that! And then Ricky Gervais, so funny, enjoyed him too. My daughter turned 31 and we had a birthday party for her, which we hadn't done in a few years. One moment at a time. Clif High and Suspicious Observers and so many sites with real news. Many thanks for your contributions that keep me going." 01/16/23
"I appreciate your site and the time and effort you put into making it easier to stay on top of all the issues playing out in these crazy times!" 11/22/22
"So appreciative of your trufax site and all the news and videos" 8/31/22
"I am so glad that LEIRG is there every day; the articles and videos are really fantastic and it surprises me all the time." 8/13/22
"I am deeply grateful for LEIRG as a way to keep on top of things and to focus on current events, with maximizing the time I want to spend on all the changes happening. It's perfect for those of us who are Gemini, wanting to know something about everything! " 6/20/22
"I always look at the star rating you give, and I pay particularly close attention to anything you give the recently-created "4 stars". I may know the end of this saga before anyone else I know because of your diligence and open-mindedness. So, thank you again for all your hard work on this project of yours. It is second to none." 5/6/22
"Trufax is my favorite daily site that I appreciate. I really enjoyed the recent "mystery writer" for what he said; some of my questions were answered and I was encouraged with the details. You are doing a wonderful service for all of us who take great value in this connection with you and Leading Edge". 1/6/22
"As I expected, your site is very impressive. I don't think I could ever read more than a fraction of it, but I'll do my best. Thanks Val for all the work you've done over the years, it's much appreciated. 1/6/22
"I appreciate all the effort you put into this site that seems to get better and better. With great appreciation. 1/5/22
"Thank you. I have received the login. I have been scrolling through the site for the last few hours It is all mind blowing." 10/19/21
"The LE website is completely unique on the internet. It has a massive amount of useful information and more than anyone could ever expect. The way it is presented and broken down into categories that maybe at first glance don't seem related, but most definitely are, has a way of giving the conscious reader a resonant glimpse into the way a very advanced individual sees this complex 'reality'. Even if one found all the same news (a Herculean task) and read it, it would not include the overall integral view from a higher perspective in such an elegant way. Val is very busy giving those of us aspiring toward such a view at this time a most wonderful gift. The gift of wisdom if viewed with awareness. Shift your awareness toward your Higher Self and read, view and listen to what is happening on this wondrous site, and somehow the horror of the situation becomes a comprehensible and necessary culmination of our great desire to spiral ever onward and upwards. Instead of being upset, angry or depressed we can see the absolutely unspeakable and glorious vistas spread out before us in all their infinite grandeur. There is no other site like it. Join the celebration!" 9/19/21
"We want to let you know how much we appreciate all the creativity, work and critical information that goes into the LE website. We are long time subscribers, because there is literally nothing else like your website on the internet! Your daily posting of current news stories, videos and related pdf file information obtained from numerous worldwide sources covering a huge variety of interests is truly a "sight" to behold. Its the first thing we look at in the morning over coffee to get caught up on the day's events. There are so many thought-provoking categories on your site. The LE website provides a wide array of subjects and information from alternative websites, with the source links posted, and is an incredible time saver for the person who wants to stay informed." 9/08/21
"I'm very grateful for the M5 project, the LEOJ and your helpful observations. Thank you!" 8/09/21
Please accept our best wishes for the continuation of your life's work. Heartfelt gratitude." 7/19/21
"Besides Leading Edge and Matrix V , I thank you for sorting through all the videos and articles, keeping me a bit saner with what's actually going on." 7/16/21
"Thank you for all you do! There's no element of Reality that you don't cover." 6/27/21
"Wow, the prediction for a really bad EndGame ending was definitely cited many times in the Matrix V books. Now we are in the midst of this, holding on to our hats." 6/25/21
"Thank you for your continued work. Good to know people like you are out there." 6/01/21
"I enjoy all of your articles. Thanks for the true news. I wish you the best." 5/30/21
"Thanks for all the news. I am so glad to have your site available every single day, and glad to be reading from Matrix V material daily, just the best." 5/22/21
"MUCH more material than I realized there would be. Looking forward to digging in even more. Thanks and blessings to you for everything." 5/16/21
"Have had a nice time getting used to your site. Congrats to you too, you've done a fantastic job." 5/11/21
"I am grateful for all that you do to keep us well informed. I have been a reader of your site since I discovered it in the late 90s in my mid-twenties and have purchased some of the LE published research volumes. There are so many people who are ill-informed as to what is going on in these strange times and I am definitely going to keep subscribing for as long as the journal is available. My two favourite segments are the American vagabond and suspicious observers. the astrological segment is also quite eye opening for me, and the other well curated items are always on point." 4/24/21
"I felt special with access to the LERG collection of best articles, no subscription meant there were great gaps in — what the world watched. Recent reading I find names of other good journalists I read." 4/20/21
"Just the best stuff online is from you. Thank you." 4/01/21
"Love reading the astrology written by people who know the Matrix V material. Great to be connected." 1/30/21
"Thank you for all your hard work with bringing important information to the forefront that you have with the online journal." 1/2/21
"Thank goodness for Matrix V and LEIRG. Can't thank you enough for providing all the information and resources that have brought me to where I am now. You have provided a service that has led me to a very different place than I could ever have imagined, tough as it has been at times." 6/24/20
"Thanks for the most truth full information on planet Earth." 6/20/20
"I greatly appreciate access to your comprehensive and penetrating research." 5/19/20
"Having a lot of fun. You weren't kidding about a lot of info on your site. You've done a really good job separating the "wheat from the chaff"." 5/16/20
"The Leading Edge Online Journal has been integral to my ability to chart a course through the chaotic shoals of these penultimate chapter(s) of Endgame. Indubitably, the most spiritually advanced information on the planet. Additionally,some of the the X-22 peripheral, or tangential observations have been very helpful in providing information I probably would not have been aware of otherwise about things going on behind the scenes." 5/4/20
"Thanks for your recent inputs re the pandemic. Those articles are some of the best that I've seen so far. Your ongoing trufax.org links are really helping to illuminate the shadows cast by the main stream media. Lately I've been trying to make more sense out of the many local articles showing up on the internet. Weird. A lot of articles, local, national, and international are clearly misrepresenting the facts and fearmongering. Meanwhile the powers that be are clearly jockeying to gain strategic gain for the near future. The game continues. Hope I got enough popcorn." 4/6/20
" I've found your material to be uniquely insightful and a welcome respite from CFR-filtered media feeds. I appreciate your focus, diligence and excellence." 4/6/20
"Sure am glad you are still here as Endgame progresses. It would be way more boring without the Journal, thanks." 2/14/20
"Just want you to know we think of you every day, when we read the website. (which you are doing a fantastic job with,and we thoroughly enjoy & appreciate! ) So much great stuff on the website! We really like the vids from RT news & Others, helps keep us current, as we rarely watch mainstream, but once in a while to catch the propaganda." 1/28/20
"Wow, almost 20 years since finding Leading Edge and still the Best site for advanced learning, prepping for the next stage of experience." 1/1/20
"I appreciate the effort you put in to create a single collection of information that helps many of us understand the global dynamics going on and aid with progress on our individuals paths." 12/30/19
"I like the system very much. On a practical level, I find the scrollable topic sections to be an excellent navigational format. Regarding the material itself, the news articles are thoroughly and precisely curated and definitely take me deeper in my realizations of "what's going on". Regarding the M material posted therein...I am starving for this information and read and reread it. I don't reread it for lack of understanding, but rather because each time I do, I glean more personal insight...peeling back the onion, so to speak. Thank you." 11/11/19
"I have been reading your books since around 1992 and my spiritual maturity level definitely was influenced by your books. Without you and the Author this world's current events would be scary but now I am just an observer. I always trust in my Higher Self." 10/7/19
"We really enjoy & appreciate how much work you put into the website and love all the plethora of stories/ current events you come up with. You make it easy to stay current." 9/26/19
"Thank you Val, for your diligent, exceptional work. You keep us in "the know" like no other." 9/9/19
" ... Sometimes I step back and get an overview of your site and it really is a fascinating vision, like looking through a kaleidoscope gone crazy to an exponential degree. Things really are getting interesting. :o Your site provides the most comprehensive view available anywhere and your time and attention to detail are greatly appreciated!" 7/20/19
"I just want to express my appreciation for all you do. You seem to get better and better. I so enjoyed the recent Bob Lazar interview. What a trio of good thinkers with such insights. I could go on and on about the variety of observations by different thinkers that you make so readily available to us (and your own apropos "Notes") to assist our understanding of the phenomenal changes going on at the world level, and especially the US. I read "The Decline and Fall of the Roman Empire" and found many parallels with the current US situation. By the way, the article about Trump's birth chart was also fascinating. Many, many thanks." 6/24/19
"I am so committed to LEIRG and all it has to offer. It is never boring and the sites I really like always have something interesting. Continued learning. You do a fantastic and conscientious job bringing the world to us." 4/08/19
"Thank you for providing this invaluable information and knowledge. I am so grateful for your service." 4/05/19
"From what little I've seen so far, I suspect that I'll be spending quite a bit of time at your site peering through this version of reality. Thanks for all of the hard work and effort that you've put into your books and webpages." 2/01/19
"Working my way through the videos from Suspicious Observers, and am seeing the unique position we are in to learn about Earth's possible ending... while we are here. It's presented very well and is quite fantastic, to say the least. Thanks so much." 1/28/19
"Thanks for your enduring and valuable work in these difficult times!" 1/21/19
"So much on trufax.org is mind blowing. I could retreat back to my little world and pretend it is not happening, but each night I step out of my comfort zone and I log on to see the truth. I read the articles and your notes. I watch videos and take it in. But I mainly connect with my Higher Self and I feel the trust that has developed over time, a lifeline in a crazy world, that has become something so tremendous that words can't do justice. My eyes keep opening with all that is presented on your site." 1/1/19
"Thank you for all your hard work in bringing all the information out that you have; it is amazing to say the least, of how much progress my incarnation has made as a result of your information. I continue to increase my perception and connection to my Higher Self, the journey continues..." 12/23/18
"I am so grateful to you for all of your time and diligence in providing the most salient information to those of use out here who live quietly but with purpose. The information you provide clears a path for us to follow without becoming enmeshed in the chaos. It is true, there is nothing else like your website - it is a wellspring of information from which each of us can reach in and utilize the 'tools' you provide for discerning the landscape of this aspect of living. It is with a full Heart that I move through my journey. Your site is such a gift to us all. Thank you for all that you do for everyone. " 12/02/18
"Great work on the site, as always!" 11/11/18
"Thank you Val. Your intel is one-of-a-kind and exceptionally useful - the site looks great and a pleasure to navigate!" 10/13/18
"Thanks for my subscription. I appreciate the research you do!" 8/18/18
"I am enjoying my subscription a lot so far, a lot of great sources. Great site BTW." 8/16/18
"It's just a treasure trove of activities for sequentials as outlined.! I still cannot believe what is happening, but am truly grateful for your site." 8/16/18
"Thanks for all YOUR hard work. The best in the Galaxy." 8/09/18
"Thank you for adding your comments that act as reminders of where we are in all this. There are moments that the worry overrides what I know to be true. And then there you are with a sentence or two that relieves my discomfort." 8/01/18
"I am delighted to see that you've given me access to something of this magnitude" 7/24/18
"Some of the articles you post resonate deeply with me. Some are educational, like nutrition and vax info, while others are philosophical about the current world situation and touch me as truth. I don't always write you but I am very grateful." 6/08/18
"Thank you! Really appreciate you and your work!" 6/01/18
"You are one of the few who really understands what is going on in this EndGame. And lets us know!" 5/03/18
"Many thanks for your continuous hard work from your wonderful website." 5/02/18
"Thanks so much for your great work and the "big picture" perspectives you share on Trufax. What a time to sharpen observational skills! From Yogananda: "Planet Earth is an open air insane asylum" 5/01/18
"I appreciate the work you are doing and hope your service continues for a long time to come. There is nothing else like it." 4/30/18
"Grateful I have knowledge of why crazy things are happening. Thank you for all the postings." 4/26/18
"There are so many excellent postings on your website......thanks again for all your hard work, (and your great news commentary!) We love having all the news at our fingertips on your site." 4/16/18
"I look forwards to enjoying this site... I have had the pleasure of reading all the Matrix volumes and love the information. Thank you for navigating through all the news and all other information as you do. Brilliant!" 3/23/18
"I am really enjoying the content - the articles are well chosen and your commentary is informed. The nature of our reality is quite disturbing, but I appreciate having an understanding of the world around me and the agenda at play. I also really like that I can just go to the one place to stay updated as opposed to constantly sifting through junk online. Thank you for all the effort you have put into to site." 3/5/18

"The website is easy to navigate and I love how its archived. The one click easy print button is my favorite feature. Any article that has key evidence on important topics I send to work and print out in a hard copy/archive it away. This way, while I am busy "red pilling"/waking people up, if someone accuses me of spreading nonsense and says "produce evidence", I just reach in my drawer (divided into sections), pull out the articles, and teach them a thing or two. This also makes it easier to timeline and link past/present events that would otherwise look like they have nothing to do with one another. Google is indeed ramping up their censorship, so I feel it is very important to have these resources cited/saved/hard copied. I appreciate all of the time you spend gathering all of this into one location and keeping it ad free. Keep up the great work and thank you." 2/27/18
"I'm continuing to love the material you put up on the site. Lionel Nation and unz.com are two outstanding resources that I have begun to frequent, and I may not have found them it wasn't for your site. Wonderful analysis from you, as well, bringing it all into frame within the big picture. Thanks again." 2/26/18
"My dad died yesterday. He was 89 and had Altzheimer's a few years. It's because of Matrix V and Leading Edge that I have been able to come to terms and understand what is really happening with death and the bigger picture of Higher Self. Our story continues; thank you for trufax.org" 2/1/18
"Thanks for all your hard work Val, appreciated as always" 1/29/18
" I appreciate so much what you do to assistance us to make sense of the information maze." 1/24/18
"Thank you for your hard work. Your site is one of the few sources I use to keep informed" 1/17/18
"Your site is giving me new insights into so many aspects of this thing we call 'Life'. It can be difficult remaining in observational mode with so much intentional 'in your face' programming and directed harm going on all around us 24/7. To minimize this, I don't have a television and I do not read newspapers or magazines. The articles and the commentary in the Leading Edge International Research Journal Online (LERJ) are exemplary. It is nice to be able to log on to a site where there isn't the usual differential ratio of 99% falsehoods and 1% truths one has to fish through with uber-keen discernment - akin to swimming through mud. From what I have read, in just the last month since I first subscribed, is the most incredibly useful information, not just for your worldwide subscribers but for me personally. I live in a small town with the kind of people who don't question the status quo. Sometimes I don't get home and settled in from work until somewhat late in the evening but I always try to log on at least once a day to read the most up to date information of a variety of subjects that are of utmost importance to me and how I traverse my path. What I have found to be the most useful aspect of the website is that I don't have to second guess the information. Of course, if I were to read something that did not resonate with me, I would not accept it as fact. That said, I have yet to read anything on the Leading Edge Journal Online that has not resonated with me 100%. So, a big "Thank You" for that. What used to surprise me is the sheer volume of carefully created disinformation on the internet. It no longer surprises me because I know the motivation behind it. The website saves me a lot of time while also enhancing my life experience with information that I can count on to build on as I forage deeper into the larger aspects of life." 12/13/17
"Thank you for all the years of hard work you've put into the site to keep us informed." 11/25/17
"I appreciate your invaluable daily work in sorting through the mess of news and bringing us advanced and balanced perspectives." 9/3/17
"I appreciate your invaluable daily work in sorting through the mess of news and bringing us advanced and balanced perspectives. Thanks for all your great work, and best wishes to you. You have made such an enormous contribution to so many world-wide — life changing information, unlike any available on the planet today—nothing comparable, not even close!" 8/14/17
"Thank you. I have very much enjoyed the Journal and have gotten a lot of valuable insight and knowledge from reading your books." 8/9/17
"You truly have given us a gift in publishing and gathering information. Thank you for your work." 8/8/17
"Many thanks for all your hard work with the website." 8/5/17
"Your excellent site is gratefully appreciated. Ringside seats to the EndGame. Wow! We're here in Utah in observer mode surfing the waves of high weirdness." 7/26/17

"I am in complete overwhelm of what I have missed in the past 10+ years. I've been reading some of the M5V5 segments, Q's and A's and my head is bursting with pressure. I haven't even begun to discover everything that you have on the website. The website is phenomenal...I just want to go away somewhere by myself and read and digest it all for a month or so - I feel a great need to "catch up". Always so perfect, how HS works...I must have had to do the detours. Thank you again, so much, for staying true and focused on your course." 7/25/17
"Nothing like your site out there, glad to have access during these times." 7/1/17
"Thank you much for everything that you and the author have done for all of us." 6/20/17
"I love the amount of information available on your website. Thanks for still being around." 5/20/17
"Thank you for all your wonderful articles and commentaries—very important for me and I know many, many others." 4/24/17
"Thanks for the hard work and cutting through all the "fake news" stories." 3/25/17
"Thanks again for your Herculean efforts. I appreciate the bond between the readers of M5 Gold as well as readers of Leading Edge Research Journal especially during these mind melting times." 2/15/17
"I worked at a metaphysical bookstore in San Anselmo CA in the 90's and started reading & buying Leading Edge Journal and the Matrix compendiums. I connected with my now best friend for life then because we both read your work with great respect and appreciation. I was led back to your site today by cosmic energy I guess and do want to start reading your work again. It definitely is the most cogent; highest level info I have ever found published. This lifetime I have been fortunate to be able to connect with great minds to nourish my own ever questing being. Thank you so much for all your work. With great appreciation." 2/5/17
"So relieved to have another perspective into the dynamics of the world. My friends and clients are not doing so good about it all. Interesting times indeed." 2/5/17
"I just want to let you know that I really enjoy LE because it's an aggregator with an M5 slant. Love it. I enjoy your comments because, as you know, every other news/blog site is usually from a "lower" grade level (I hope you feel the need to comment more often actually). Refreshing. 1/30/17
"Your site is beyond very informative ... it's just great." 12/12/16
"Thanks for all you do. Your site is sound, intelligent and trustworthy in a time of so much stupidity and nonsense on the net." 10/28/16
"Thanks for all the hard work in continuing to update the site on a daily basis. It is much needed going forward, in a critical time period for the whole human race." 9/23/16
"It's refreshing to see someone who is on top of things and actually cares about customer service. I've been somewhat busy so I haven't been able to fully delve into the material yet, but I have to say, from what I've seen I'm impressed! I've considered myself one of the more fully informed people on the planet, but now I can safely say I can scratch the "more" off... Leading Edge fills in the cracks with an Advanced perspective. I've been a long time reader of Matrix V materials but have never been a subscriber to the site until now. I'm glad I got the impulse to do so! 9/11/16
"I just want to thank you for your informative site and your exceptional research acumen. I find the site an invaluable resource and would like you to know that your knowledge, time and dedication are greatly appreciated." 7/20/16
"Thank you for providing the Online Journal; it is of most benefit to me. In addition, the Matrix materials continue to push my incarnation to new levels of spiritual growth" 7/9/16
"Actually, one of my few favorite places to visit and spend any length of time on the internet." 7/7/16

"It's so good to be back. No more wasting time jumping all over the net looking for real news." 6/20/16
"Your website is invaluable as a source of intelligent content as to the state of the world."
"Your website is the best of the best! ... It beats the tube any day. Frankly, it amazes me how you do all the research (and we appreciate it). I love that the articles are balanced, (which of course you DON'T get on mainstream news) so much happening now, and so much to be aware of, and the twist of humor. Your comments are appreciated..."
"One of the few sane voices in a wilderness of howling idiots".